LEARN TO SAIL PROGRAM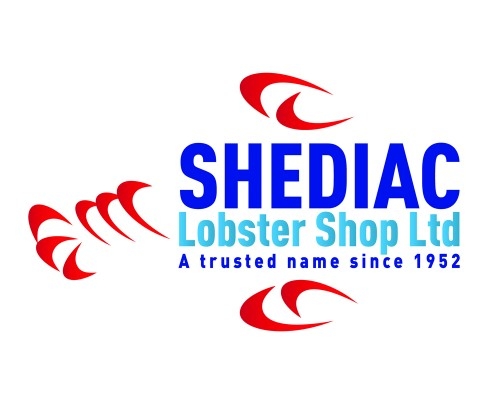 The Shediac Lobster Shop, located at  261 Main St, is the sponsor of our Learn to Sail program. Many thanks from the Board of Directors of Able Sail as well as its' many users who find a new freedom in using our sail boats.
Leave your wheelchair or other mobility aid behind and enjoy the independenc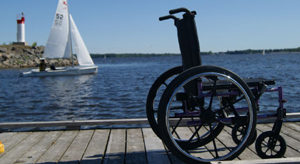 e and freedom that one experiences when wind, sun and spray join forces to make a perfect sailing day. With Able Sail / Handi-Voile, you can learn to sail and experience the freedom it provides on our specially designed Martin 16 sailboat.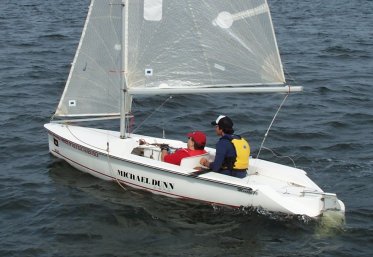 It's a perfectly stable boat that allows you to comfortably and safely learn to sail accompanied by one of our qualified staff members. They'll take you out on beautiful Shediac Bay and teach you all you need to know. The controls are easily accessed from the front seat.
Once you feel confident enough, you can sail the boat on your own but a safety boat will always be nearby.
And we now have a 2nd Martin 16 boat with Power assist equipment that allows those with limited upper body strength and even those with no ability to use their hands or arms to control the boat.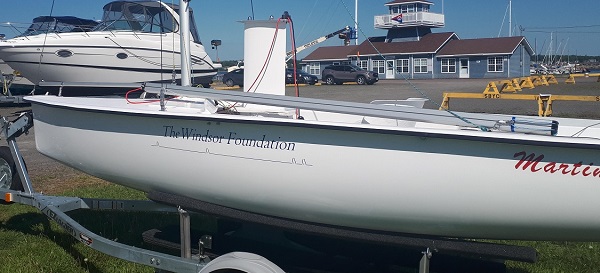 Those how can use their hands but have limited strength, there is a motorised joystick that is very easy to use.
Those who have no ability to use their arms or hands can control the boat by means of a 'sip and puff' system where they blow into and sip out of straws to control the boat.
So give us a call and make an appointment. Our operations for the summer of 2019 beain on Monday, June 25th.
Here's a really good manual on learning to sail the Martin 16. (PDF Format)